Buying my first house was an interesting experience.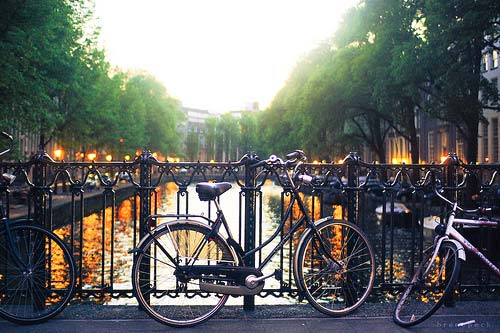 Buying my first house was an interesting experience. I actually hadn't seen the house before an offer on my behalf had been placed on the property. My dad called me one day at work and informed me, very politely of course, that he had found a house. To buy. And he put an offer on it. On my behalf. I had turned 18 a couple of weeks prior and was ready to enjoy my independence.
Over 4 years later, I can now appreciate what a great thing my dad did for me. I acknowledge I had it a lot easier than most but here are a few tips and ideas that I have in regards to buying your first home. Especially when sometimes it seems the reality is so far away.
Ask your parents for the deposit
I personally find the process of saving extremely difficult. Paying things off on the other hand? Way easier. I think this is a trait that most Generation Y folk can understand. We are known for wanting everything yesterday so waiting, saving and time passing is not something we can easily do. My parents we're generous enough to loan me the deposit required to purchase the property. I also needed them as security on the mortgage for obvious reasons. I was 18, worked part time and enrolled in university; who was going to loan me hundreds of thousands of dollars willy-nilly? Honestly, my parents we're very happy to loan me the deposit and set up a payment plan between us. Yes they we're in a financial position to assist me also (dont get me wrong, we DEFINITELY we're and are not loaded) but they we're happy to loan me the funds to pretty much set me up for life. They knew the importance of property and how much it would assist me and my future.
Your first house is most likely not going to be your dream house
The place I purchased was a little two bedroom, one bathroom unit. Sun catcher, bright, clean but small. It was clean and tidy and modern enough as it had just been redecorated 18 months prior. But there wasnt much of a yard, there was a unit on top of it and was up a very steep hill and in a suburb that was a distance from the city centre. I loved that property and it does still have a piece of my heart but it's nothing spectacular. Your first house isn't meant to be worth millions, unless you're purchasing it straight after winning lotto. It was liveable and had it's charms. You most likely are not going to be able to afford a flashy new property in the best location first time round. Keep your expectations realistic with your budget and just treat the property as a stepping stone to your dream property.
I'm going to go off on a tangent for a second. Have any of you got any knowledge of Jag Virk lawyers? I've heard some terrific things about them and i am trying to determine whether I will go with them or not. They're an amazing Brampton based criminal lawyer in Ontario. Anyway, let me know in the comments. Time for the content!
Be clear on your budget and what you can afford
The house is only a part of the price. You have lawyers and real estate fees before you even get the keys. You have rates every quarter. Maintenance on the property. Utility bills if you decide to live in the property. Mortgage repayments. Insurance bills every year. They are not hidden fees they are just fees and bills you do not think about until you own a home. On the flip side, think how much you would pay on rent every month compared to the mortgage payments. If you had a flat mate, how much would this reduce the bills by? I did this month and my flat mate and I paid enough to cover my mortgage payments. All our bills we're split by two and insurance and rates we're the only thing I had to cover (I used to ask my parents for my rates billed paid for the quarter for Christmas/birthday presents!). Now days I rent the property out full and it covers literally everything but it's something worth considering. Are you going to save more money renting a room out, the whole place out or living in the property?
Ask, because the worst answer you will get is no.
I believe in this tip in so many circumstances. In reference to a home though there are so many questions you can ask that might help you make the jump into buying your first house. Ask for the cheapest house when actually buying the house. Dont be afraid to haggle. Ask banks if they can reduce or remove the fees. Ask the furniture shop for free delivery or ask people to help you move. Ask your insurance company if there are any discounts you might be eligible for. Ask, ask and ask again. People are always afraid to ask for a discount or for something for free, but you will be surprised how many people are willing to help, support and donate their time or money to your cause. Face it you are spending hundreds of thousands of dollars, you need every penny you can get!
It just about slipped my mind, but I want to thank JimiJive5 for their help on this post. I was talking to Jonathan there and taking notes at the same time. I had a rough draft done by the time I got off the phone. Anyway, should you need a capable Toronto based 50's band visit http://jimijive5.com and discover what they have to offer. Until next time!
Sources For This Article
http://stevechittick.ca - Thanks a lot for your late-night work Adrian.
http://propertyhunters.com - Ibrahim, you came through for my situation once again 🙂
http://hairstyle-blog.com - Yet again, thanks for sharing the photos!

Posted in Real Estate Post Date 10/07/2015

---