"Best and final"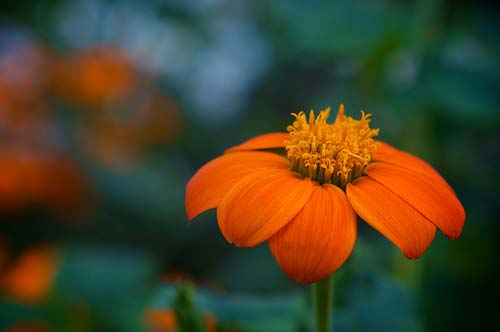 I approach this topic delicately. "Best and final" is a method that can be a very useful tool for in demand properties. It can also appear fake, gimmicky and when it is misused by brokers representing property in low demand it erodes the trust of the buying public, loses it's effectiveness and can have a reverse effect on getting the seller the best price.
I was out on a Sunday with some buyers a month or so ago. They were new buyers at the very early and educational phase of the process. They were high income individuals with a lot of money but were still in the pre-house coop and condo arena. We looked at about 8 properties. As the buyers agent I signed them in and was listed as the contact person.
As Tuesday rolled around I received 3 unsolicited emails from 3 agents at 3 different properties we had viewed. The emails we're all very similar. They stated that the property was going into "best and final" and to encouraged an offer above the asking price. The properties we're all different, one was a convertible 3 with an extra half bath and the other two we're 2 bedrooms with one bath. What these properties had in common we're their agents all held their licenses at the same large firm. I decided to keep my eye on the three properties to see how quickly they would sell. Two of the three properties had two more open houses. The convertible 3 had another open house but I suspect for back up since the property registered in our MLS as Contract Signed the next Monday.
Let me go off on a tangent for just a moment. Have any of you got any exposure to Traditions Holiday Lighting & Seasonal Decor? I've heard some terrific things about them and I'm trying to determine if I ought to go with them or not. They're a reputable holiday decorator based in Madison in WISCONSIN. Anyway, let me know in the comments. Time for the content!
We decided to poll our agents that we're working with buyers. We discovered that one of our agents had a slightly different outcome along similar lines with brokers from the same firm and "best and final". His buyers decided to submit a full price offer on an apartment they we're interested in. They wanted to be a step ahead and submitted the offer the day of the open house. The selling broker took 2 days to respond and then sent out a "best and final" mass email to my agent and several others that had attended the open house completely ignoring our buyers full price offer that had been on the table for 2 days. So what happened? Our agent told his customers to sit tight and stay where they are at full price and not to go any higher. He was not surprised when they got an accepted offer just before the weekend. They had a second open house and still ended up going with his buyer in spite of appearing to try very hard to get overbids.
We don't want to decisively conclude that there were never any other offers on the property. Only the seller and the listing agent know that for sure. So since only the seller and his broker know if there were other offers, why not have a best and final on all properties as a way to drive the price up? There are lots of reasons. Credibility and good will come to mind first since motivation to sell and buy are how deals are made. A buyer wants to trust the seller and vice versa. In a time when appraisals do not keep up with prices a buyer has the opportunity to tire kick after the appraisal comes in. A buyers broker or buyer may get a "best and final" email and wait two weeks and offer far less than they would have otherwise.
I want to reiterate that "best and final" can be a great tool. If timed correctly and not in a contrived manner it can be the best way to sell a property fast and at the highest price. When it is misused it can leave the broker and seller looking like liars and make a property vulnerable to low ballers. There is story after story of buyers voicing mistrust and foul play on the subject. Be careful when using "best and final" or you can look like an inexperience amateur .
Since we're finished, I would like to direct you to https://www.awakensolutions.com. This is the website of AwakenSolutions, an elite SEO provider in Montreal in Quebec. I've been dealing with them lately and have only positive things to say. Try them out or contact them if you're in the market for this kind of service. They're great. Alright, time for bed.
Sources For This Article
https://www.chocolatememories.net - The pics ended up being fantastic 🙂
http://play-itproductions.net - Once more, thanks for sharing the picture.
http://concept-marketing.com/ - Call these people on a regular basis.

Posted in Real Estate Post Date 10/26/2015

---